Food & Drink
Published on January 10th, 2016 | by Thomas Ritchie
0
Old Chicago serves up awesome apps, pizza, beer tour
Let me just say that I'm usually leary of chain restaurants. Mass produced foods often lack originality and flavor that local eateries specialize in. However, when I entered the Old Chicago Pizza and Taproom, I pushed aside those preconceived notions about what to expect from another pizza and beer restaurant.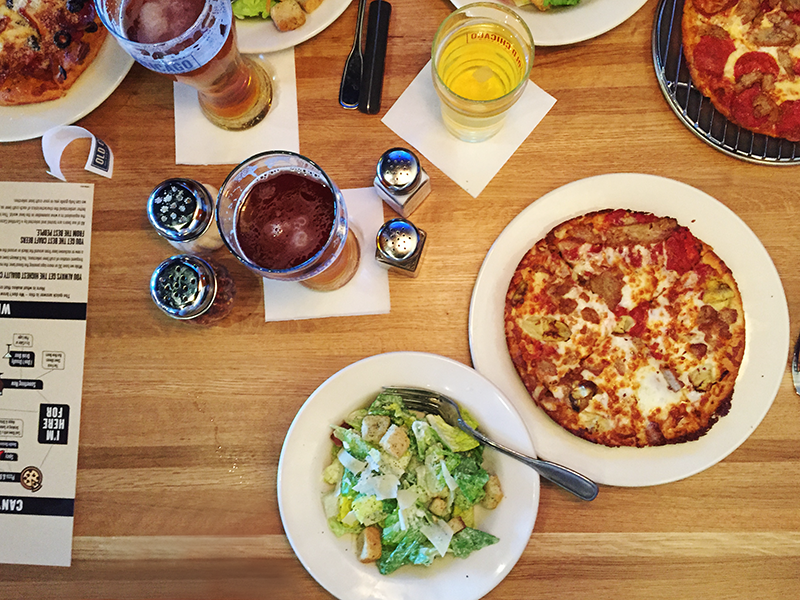 To say the least, Old Chicago has come a long way since I first frequented one in Ames decades ago. The food was good, but the experience has been significantly stepped up. I've eaten lunch with a group at OC twice since it opened, and I've been impressed with the food, the service and the atmosphere. Did I mention the food? We started with drinks, which is the perfect place to start. You see, Old Chicago has the World Beer Tour loyalty program, and features more than 100 beers, mostly of the craft brew variety. Sign up for the WBT even if you don't plan to drink all 100-plus beers because you earn incentives, such as free appetizers, with your purchases. Speaking of apps, we began our food journey with the Sicilian pepperoni rolls and Italian nachos. Each of these great starters could work as a lunch, but we had a group, so we all split the apps among the table.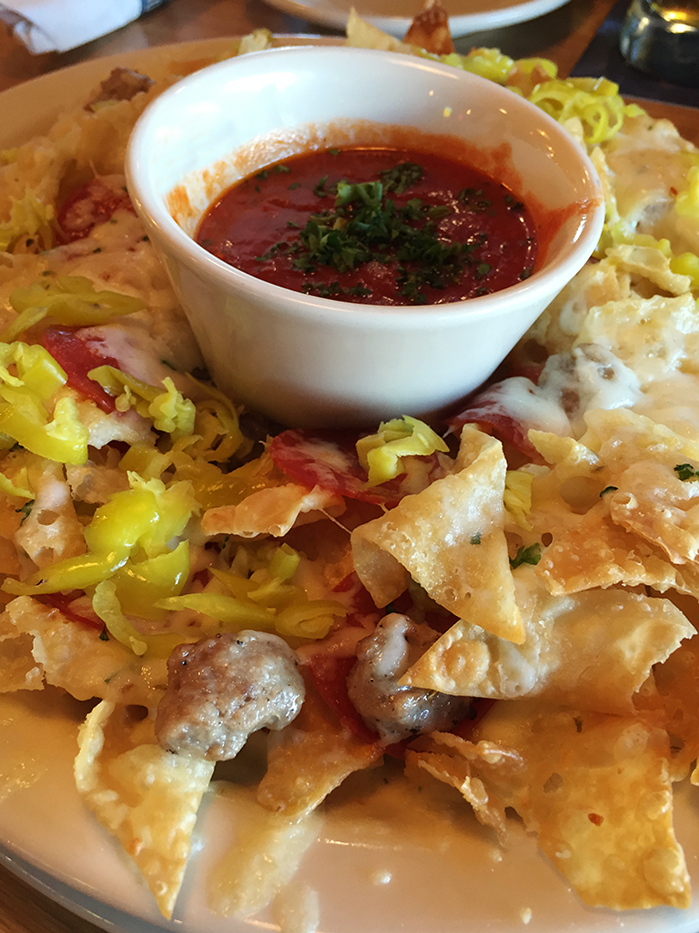 The nachos really stuck out for me: start with crunchy chips, almost like light wontons, and top them with chunks of sausage, pepperoni, banana peppers (yes!) and cheese and I was hooked. They come with a flavorful red sauce for dipping, and the large plate meant that everyone got a good helping. Perfect for sharing with a group of five of six people.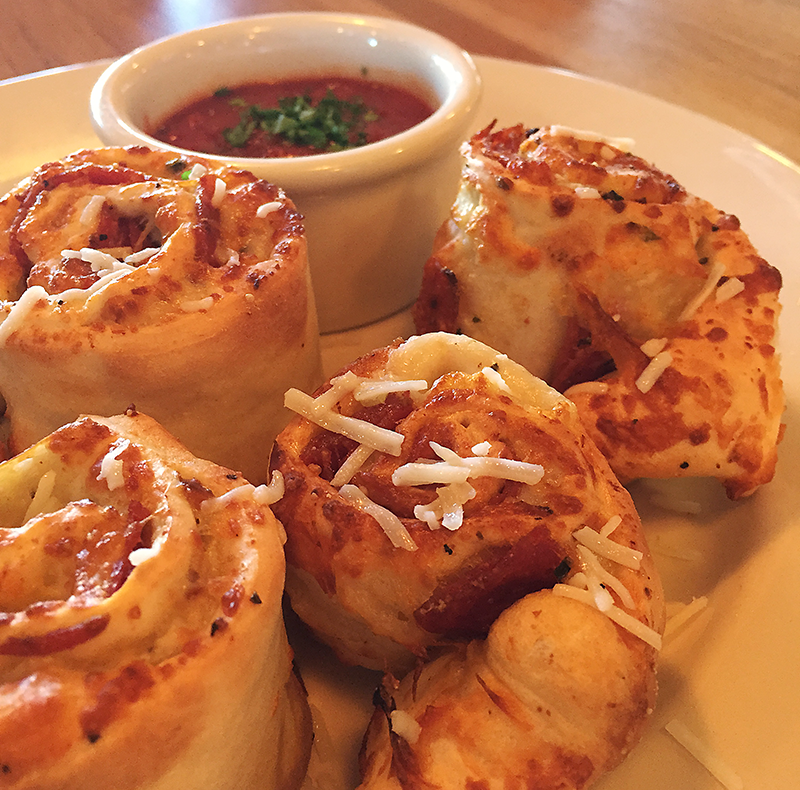 The pepperoni rolls looks like small cinnamon rolls - dough stuffed full of pepperoni and mozzarella and finished with a brush of buttery herbs and parmesan cheese. These flavorful little treats were a huge hit with our group. I mean, who does't like pepperoni? For lunch, OC makes it easy if you don't want to order a whole pie. Their lunch special features a salad, trademark garlic rolls and a single serve pizza. We all chose the lunch, and I got a Caesar salad, which was serviceable. The croutons were pretty mundane, and my salad needed a little more Caesar dressing. I realize that OC is putting its energy into its pizzas, so I'm not complaining about the greens as they were a great start to our lunch.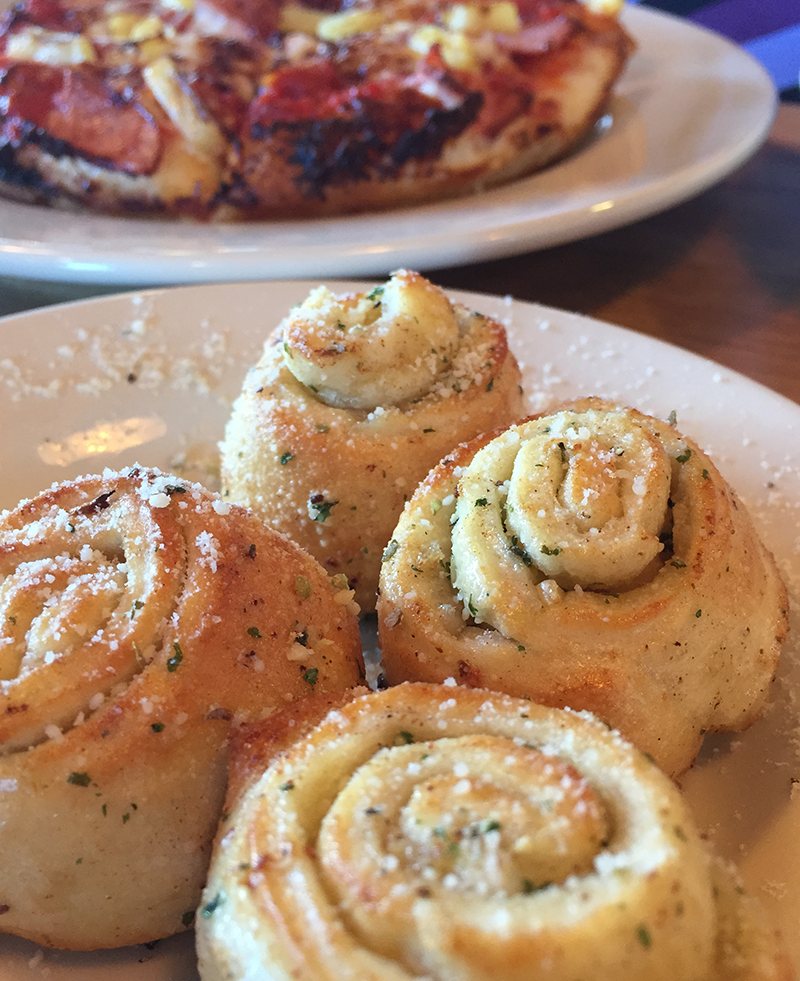 I'm going to stop now and say that the garlic rolls at OC are now one of my favorite pre-dinner carbs. Much like the pepperoni rolls, these guys are rich with butter, garlic and herbs. It's hard to eat just one. Bonus: You can get as many as you want. So when we finally got to eating our entree, I had high expectations for my pizza. The lunch special includes a 2-topping 'za, and OC is generous with the topping portions, so that's really all you need. My favorite thing about the OC pizza is its crust. We opted for the thick crust, which really isn't too thick. Remember, this isn't Chicago style pizza. It's light, crunchy, and sturdy - which really is all I can ask of a good crust. It's also buttery and flaky.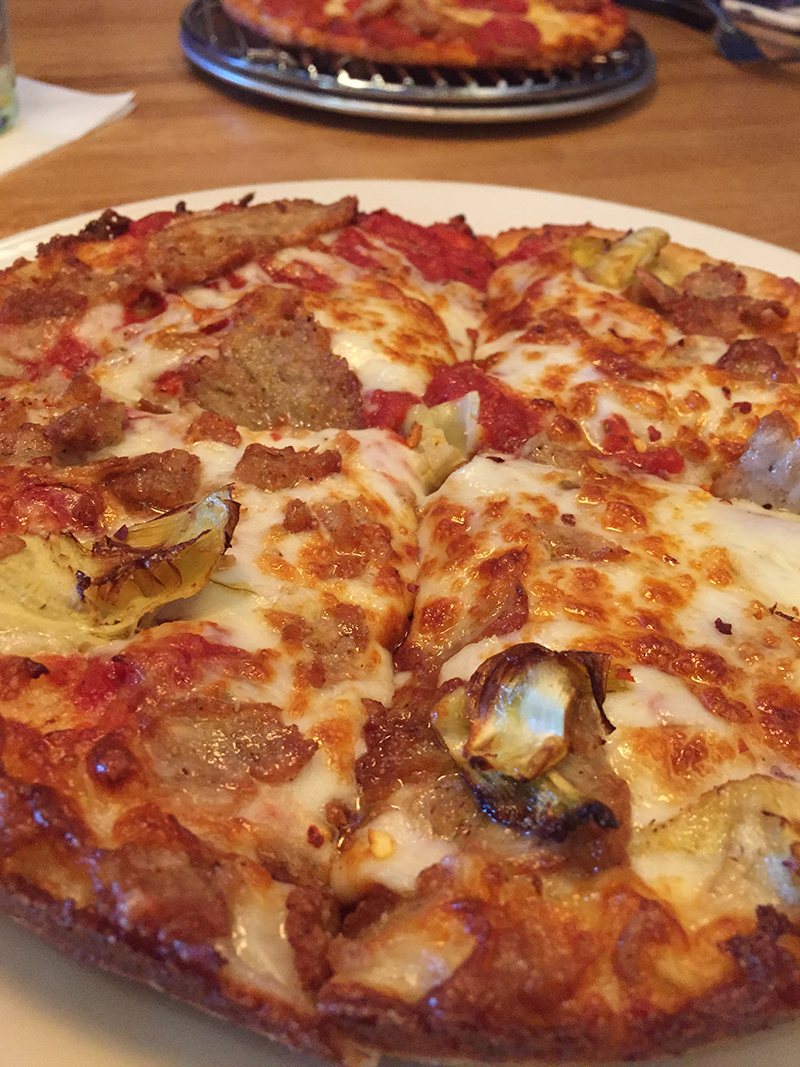 The atmosphere at Old Chicago is pretty typical for a pizza place - numerous TVs with mostly sports, a variety of seating styles. The televisions aren't overwhelming, which I liked, and neither was the noise, even when the place was packed over a lunch hour. A final note about the World Beer Tour: I love the concept of rewarding customers for being adventurous with their drinks. While I'm craft beer fan, I know there are many who would never try some of the drinks on the beer menu. The beer tour encourages that. And you get cool OC stuff - think bottle openers, T-shirts and baseball caps - just for working your way through the list of brews. If you drink 110 different beers, you get your name on the Wall of Foam in the bar area of the OC. Overall, I'm a renewed fan of the OC. And I think you will be too. There are five OC locations in Omaha - find them here.